---
Hell in Miami
Ronald L. Ecker
November, 2000 (rev. March 8, 2004)
---
"The thing I fear most is fear."--Montaigne

When President John F. Kennedy was slain in Dallas, Texas, on November 22, 1963, the web of conspiracy that had been spun to accomplish the deed was still to entangle many people, sometimes lethally, through the cover-up that ensued and that continues--a shameful monument to a nation's apathy--to the present day. There were innocent victims like CIA operative Gary Underhill, whose 1964 death by gunshot was ruled a suicide even though he had expressed fear for his life because "I know who they are." 1 There were also perhaps not-so-innocent victims, including assistant FBI director William C. Sullivan and five other FBI officials--three dying by "heart attack," one by "accidental" shooting, one by a "fall in home," and one from "long illness"--all in 1977, when all six would likely have been called to testify before the House Select Committee on Assassinations (HSCA). 2
Another innocent victim was Jos&eacute Aleman. His tragic story, little known (just like the other ones) to most Americans, is worth retelling on this, the 37th November since the president's public execution in Dealey Plaza.
In September 1962, as those familiar with the conspiracy literature are aware, two Mafia chieftains separately expressed apparent foreknowledge of the president's assassination. One was New Orleans don Carlos Marcello, whose territory included Dallas, and whose employee David Ferrie was an anti-Castro militant and longtime acquaintance of Lee Harvey Oswald, the alleged JFK assassin. 3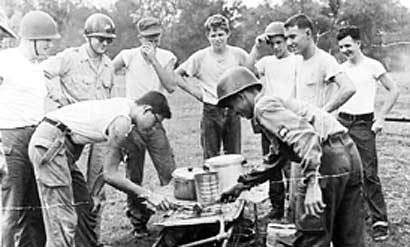 David Ferrie (far left) and Lee Harvey Oswald (far right)
in Louisiana Civil Air Patrol (commanded by Ferrie).

Marcello bitterly hated the president's brother, Attorney General Robert Kennedy, for having him summarily deported ("kidnapped," in Marcello's words) in 1961. (The humiliated don was back in two months.) Raging "Livarsi 'na pietra di la scarpa!" ("Take the pebble out of my shoe!"), Marcello told private investigator Ed Becker (according to Becker's testimony before the HSCA) that he planned to destroy Bobby Kennedy, "the tail of the dog," by having "the dog," President Kennedy, assassinated, with a "nut" set up to catch the blame, "the way they do it in Sicily." 4 (According to an FBI document dated June 9, 1988, Marcello angrily cursed about JFK to an FBI informant and said, "I had the little son of a bitch killed, and I'd do it again. . . . I wish I could have done it myself.") 5
The other prophetic Mafioso was Tampa's urbane Santo Trafficante, Jr. And the man who heard Trafficante's words--much to his later regret--was Jos&eacute Aleman.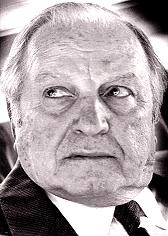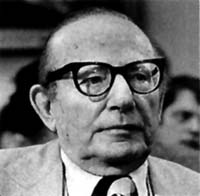 Carlos Marcello | Santo Trafficante, Jr.

In 1962 Aleman was a wealthy Cuban exile in Miami. He was also an FBI informant. He met with Trafficante that September in Miami's Scott Bryan Hotel, which Aleman owned, to discuss getting a loan of 1.5 million dollars from a proverbial pot of gold known as the Teamster's Union pension fund.
As Aleman would tell his FBI contacts later in 1962, and Washington Post reporter George Crile III in 1976, Trafficante was philosophizing during the meeting about democracy and civil liberties, when the subject of Kennedy arose. "Have you seen," asked Trafficante, "how his brother is hitting (Jimmy) Hoffa (president of the Teamster's Union), a man who is a worker, who is not a millionaire, a friend of the blue collar? He doesn't know that this kind of encounter is very delicate. Mark my words, this man Kennedy is in trouble, and he will get what is coming to him." 6
Aleman argued that JFK would be reelected in 1964, but Trafficante said, "No, Jos&eacute, he is going to be hit."
Aleman confirmed his conversation with Trafficante to investigators for the HSCA in 1977. Aleman told them that he thought Trafficante was not guessing, that "he knew Kennedy was going to be killed," and that Trafficante was hinting that Hoffa was going to make the hit. 7
Aleman testified before the HSCA in 1978. But now fear had clearly, understandably set in. (He may have noticed, among other things, that other scheduled or potential witnesses had been dropping like flies--in particular those six FBI officials, Oswald's friend George DeMohrenschildt ["suicide"], the CIA's David ["El Indio"] Morales [reported heart attack at age 53], wealthy anti-Castro operative William Pawley ["suicide"], anti-Castro Cuban exile leaders Carlos Prio ["suicide"] and Manuel Artime [sudden "cancer" at age 45], and Mafiosi Charles Nicoletti and Johnny Roselli [both murdered].) 8 Aleman hedged in his testimony, affirming that Trafficante said Kennedy "was going to be hit," but claiming that the don may have meant JFK was "going to be hit with a lot of votes from the Republicans or something." 9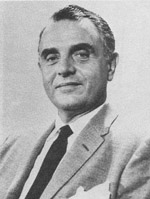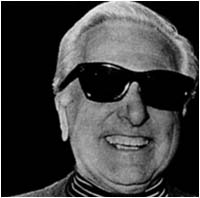 George DeMohrenschildt (left) died of a gunshot wound on the same day
that he was contacted by HSCA investigator Gaeton Fonzi. Mafioso
Johnny Roselli (right) told columnist Jack Anderson that "Jack
Ruby was ordered to eliminate Oswald." Roselli's dismembered
body was found in an oil drum floating off the coast of Florida.

Trafficante, testifying after Aleman, denied saying that JFK was going to be hit. "I spoke to (Aleman) in Spanish," Trafficante told the committee, "and in Spanish there is no way I could say Kennedy was going to be hit." 10
Rep. Robert Edgar of the HSCA noted the "drastic change" in Aleman's testimony due to "his feelings of fear," feelings that Aleman did not hesitate to express. "I am very much concerned about my safety," Aleman told the committee. "I sold my business, I been in my home because I mean Santo Trafficante can try to do anything at any moment." 11
But Trafficante did nothing. He didn't have to. The endless, terrifying possibility of Mafia retribution steadily took its toll on Aleman and his family. Aleman went broke, and his fear of Trafficante finally drove him insane. On August 1, 1983, Aleman killed an elderly aunt, then wounded three cousins and four members of a Miami SWAT team, before blowing his own brains out. 12
Trafficante died peacefully in 1987. His longtime attorney Frank Ragano claims to have taken a message to Trafficante and Marcello from another of Ragano's clients, the Kennedy-hounded Hoffa, in 1963: "Jimmy wants you to kill President Kennedy." Ragano also claims that Trafficante, talking from his deathbed with Ragano, made a remorseless confession: "Carlos f---ked up. We should not have killed Giovanni (John). We should have killed Bobby." 13
There is ample evidence that the Mafia did participate, as co-conspirators with U.S. government operatives, in the JFK assassination. We may never know what direct role Santo Trafficante may have played, what exactly he meant by "we" in his talk with Ragano. For Jos&eacute Aleman, though, the question was moot. Aleman had made a fearful bed for himself, and in 1983 the JFK conspiracy claimed a few more victims on that hot August day in Miami.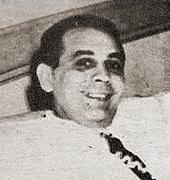 Jos&eacute Aleman
---

Footnotes:
1. James DiEugenio, Destiny Betrayed: JFK, Cuba, and the Garrison Case (New York: Sheridan Square Press, 1992), pp. 27-30.
2. The five FBI officials were Hoover special assistants Louis Nicholas and Alan H. Belmont, document expert James Cadigan, FBI lab head J.M. English, and fingerprint expert Donald Kaylor. See Jim Marrs, Crossfire: The Plot that Killed Kennedy (New York: Carroll & Graf, 1989), p. 564.
3. John H. Davis, Mafia Kingfish: Carlos Marcello and the Assassination of John F. Kennedy (New York: McGraw-Hill, 1988), pp. 144-146; Robert J. Groden, The Search for Lee Harvey Oswald (New York: Penguin, 1995), pp. 18-21.
4. Davis, p. 122.
5. FBI Document 124-10182-10430; reproduced in Brady O'Leary and L.E. Seymour, Triangle of Death (Nashville, TN: WND Books, 2003), p. 203.
6. George Crile III, "The Mafia, the CIA, and Castro." Washington Post, May 16, 1976, pp. C1-4.
7. U.S. House of Representatives, House Select Committee on Assassinations (HSCA), 1979, I:174, V:314.
8. Gaeton Fonzi, The Last Investigation (New York: Thunder's Mouth Press, 1993), pp. 40n, 57, 375, 380-390, 431, 432; George Michael Evica, And We Are All Mortal (West Hartford: University of Hartford, 1978), p. 304.
9. HSCA, V:305-306.
10. HSCA, V:375-376.
11. HSCA, V:322-323.
12. Davis, p. 446.
13. Frank Ragano and Selwyn Raab, Mob Lawyer (New York: Scribner, 1994), pp. 39-40, 348.
---

Other JFK articles:
---
Copyright 2000, 2004 by Ronald L. Ecker
Contact:
hobrad at outlook dot com
dragonswood at comcast dot net
Top of Page | The Ron Ecker Home Page