PCVs at Work . . .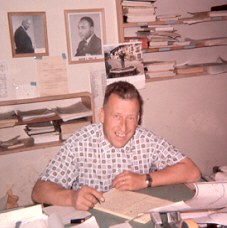 Regional PC director Gino Baumann
---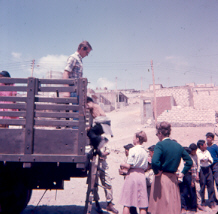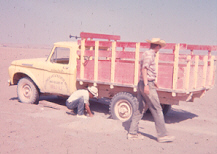 Earl Jones, Patsy Jones, and Joanne Steidl picking up Arequipa barriada children in
summer recreation program | Me and a fellow PCV stuck on a mission impossible
---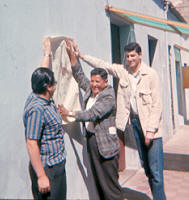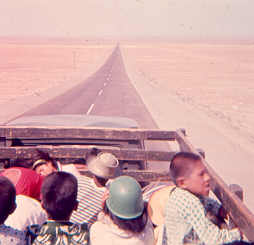 Ed Mazria (the tall one) working with Peruvian architects at the National Housing
Board | Children from Arequipa barriadas being taken to camp by the ocean
---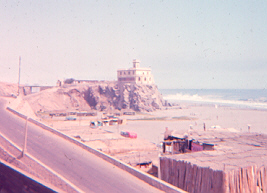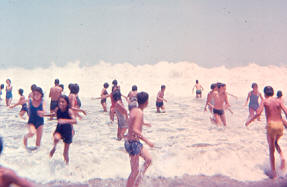 The children's camp site (army tents under cliff) at Mollendo
on the Pacific | The kids enjoying the ocean
---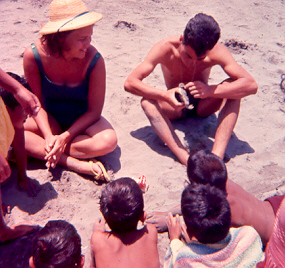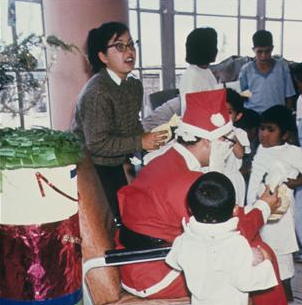 Judy Olsen with kids at Mollendo | Arleen Colson and Santa Claus
(Mike Bailis) at an Arequipa hospital Christmas party
---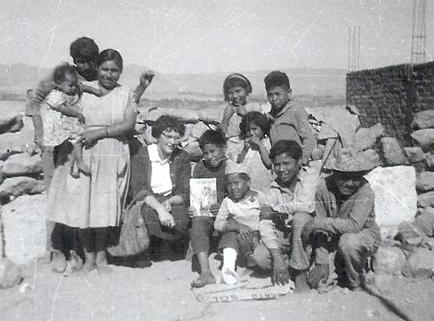 Mary Hennessey visiting a boy with a broken leg
with his family in the barriada San Juan de Dios
---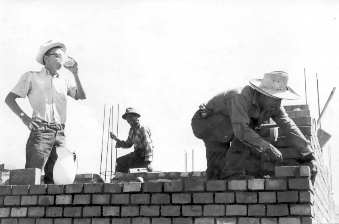 Yours truly taking a chicha break while working on construction
of medical post in Clorinda
---
And at Play . . .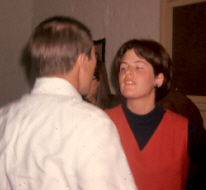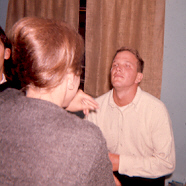 Sandy Silverman and Cecily Watson dancing to (what else?) "I Can't Get No
Satisfaction" | Judy Olsen and Ralph Laird dancing to the same
---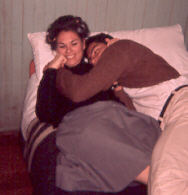 Peruvian friend Pilar and yours truly bailando | Marcia and Ed Mazria taking it easy
---
Some Other PCV Faces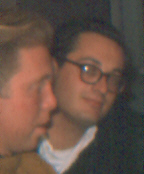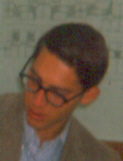 Charlene Gregg | Paul Raftenberg and Mike Bailis | Joanne Steidl | Sandy Silverman | Mike Wolfson
---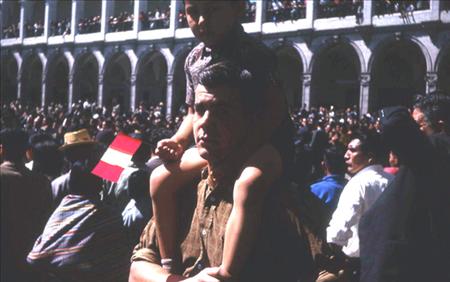 Bob Norris and friend at Independence Day Parade,
Plaza de Armas, Arequipa, July 28, 1965
(Photo courtesy of Alan Stanchfield)
---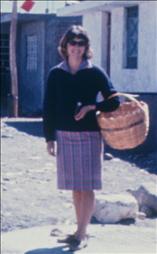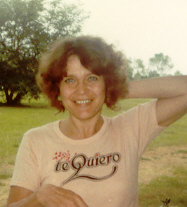 Gayle Harrison | Judy Olsen Levine, c. 1990
---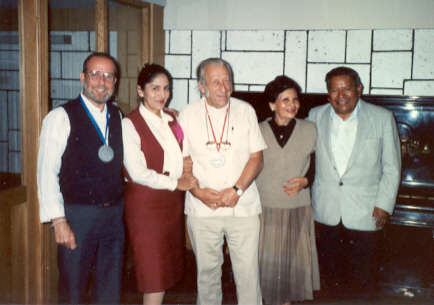 Mike Wolfson and Gino with Peruvian friends Aida Rodriquez,
Josafina Vera, and Domingo Choqui Wanka, 1990
---
And Finally . . .

Here's Gino and me at lunch with Felix Reyes (mayor of Clorinda,
on Gino's left) and other Clorinda dignitaries . . .
---

And here's me, Mayor Reyes, and other dignitaries enjoying a Clorinda fiesta . . .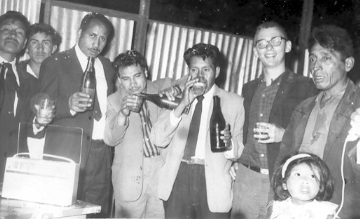 ---
Home | Arequipa | Clorinda | Cuzco and Pisac | Machu Picchu
Altiplano, Puno, and Juliaca | Lake Titicaca | Chile

Click here
Back to Top